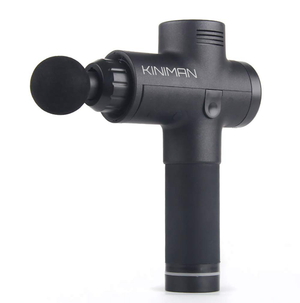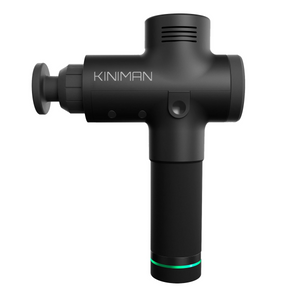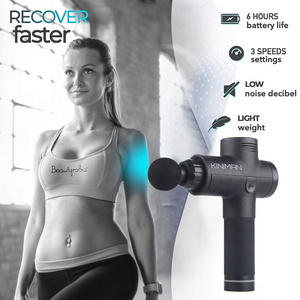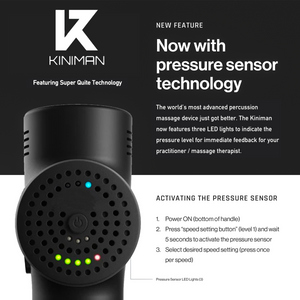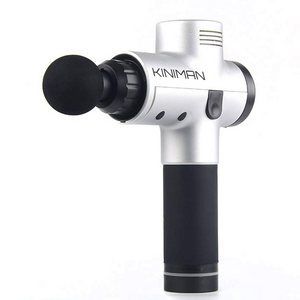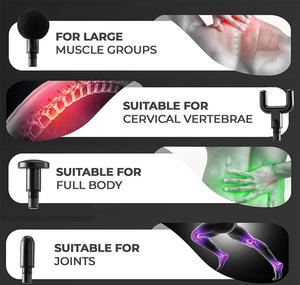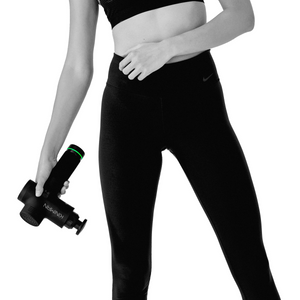 KINMAN G3 High Voltage Massager Gun
KINIMAN lovers: meet the top gun of massage!
Whether you're suffering from chronic muscle pain or recovering from an intense weightlifting session, this Gun Massager from Kiniman delivers instant relief you have to feel to believe. Combining scientifically-proven percussive therapy with cutting-edge noise reduction technology, the handheld tool helps stimulate blood flow, decrease soft tissue pain, and accelerate repair with a succession of gentle yet powerful pulses.
Shift frequency speed to suit the specific area of the body, and select from multiple massage tips for more general or targeted deep tissue action. From neck to back to thigh to calf, no muscle is off limits! Discover rapid relief from fatigue, soreness, stiffness, spasms, and inflammation. Your gun also arrives with a BONUS protective case for toting to the gym, work, school and beyond. Ready to finally pull the trigger? Say goodbye to pain and pressure, and add a Gun Massager to your cart today!
Specs & Details
Vibration Frequency:1,200-3,200 strokers per minute
Model: G3
Weight: 2.5 lb
Charge: 110V 50/60Hz-DC24V
Rated power: 12-30W
Rated frequency: 20-58Hz
Working Noise: 40-45 dB
Speed selections: 3
Power: rechargeable li-ion battery
Battery life: 4-6 hours
Warranty: 1-Year limited Free Exchange Guarantee (include shipping fee)
Lifetime Warranty
Specific:
Weight: 2.5 lb
Charge: 110V 50/60Hz-DC24V
Rated power: 12-30W
Rated frequency: 20-58Hz
Working Noise: 50-55 dB
Package Include:
1 x Kiniman G3 Massager
1 x Swappable

 Batterie

1 x Us Plug Charger
1 x User Manual
4 x Attachment Heads: Large Ball, Fork, Flat Head, Bullet Head
1 x Anti-impact Bag
Lifetime Guarantee- 100% Money-back guarantee if you are not satisfied.

How to Enjoy
Charge up your gun and prepare to unwind
Select and install your preferred massage head
Adjust frequency anywhere from gentle to intense
Apply targeted percussion to any muscle, any time!
Introduce Kiniman G3